This week the products on Xiaomi were very varied. The company introduced us to a game monster Black Shark 2, the new generation of the cheapest smartphone redmi 7, robotic vacuum cleaner Roborock T6, folding electric bicycle HIMO C20 or a smartphone in the design of classic push-button phones Qin 1S +.
But that's not all! There are also other great products on the YouPin e-commerce platform that we haven't shown you yet. We will show you these in the fourth part of our original series What Xiaomi is working on.
Notebook pads for better cooling
Efficient cooling is important for laptops. Xiaomi is also thinking about this and has introduced a handy enhancer for laptop owners. Magnetic cooling bases manufactured by the unknown startup Hagibis. These are basically two simple bases that you place under the back of the notebook.
The notebook gets into a 15-degree inclination, which creates enough space for better air extraction. And not only that. Thanks to the inclination, it will also be more comfortable to write on your laptop. The bases themselves are magnetic to each other, so when carrying them, you should not happen to one of them.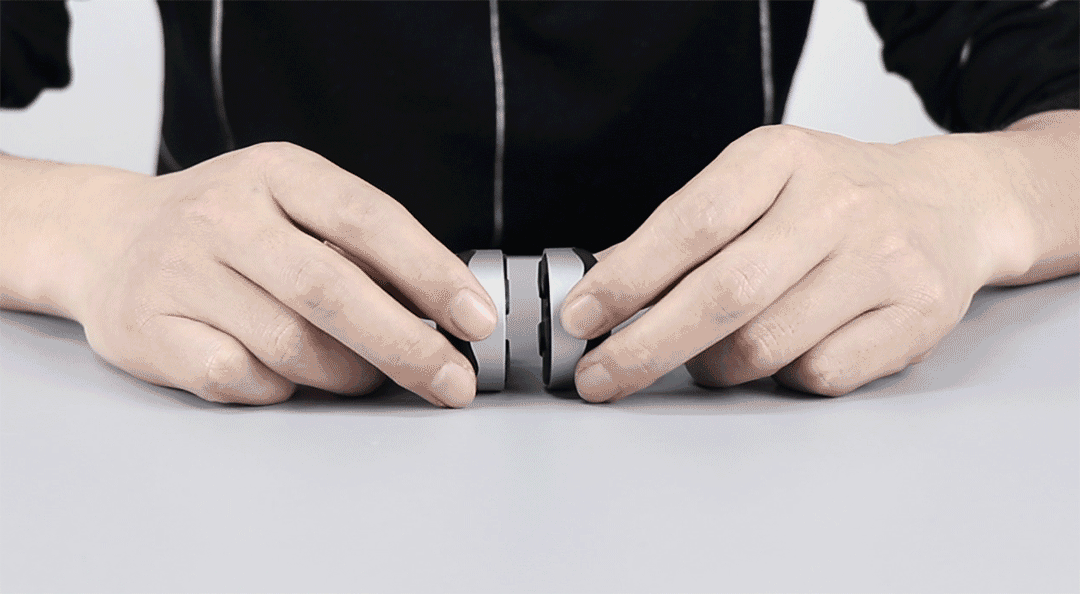 The bases are covered on both sides with high-quality silicone, which prevents slipping on the table. The weight of both bases folded together is only 50 grams. Their price on the Chinese market is set at a great 39 yuan, ie 5 € / 135 CZK.
So far, only one seller has included the new product in the offer, namely the well-known Banggood. It is currently not possible to order, but it has set a preliminary price of 11 € / 297 CZK.
Deerma shoe dryer
The Deerma brand is relatively well known in Xiaomi's portfolio. It focuses mainly on home appliances. In their portfolio, you will currently find, for example, air fresheners, a toaster, but also bar vacuum cleaners. A novelty of this startup is a shoe dryer with an exact designation Deerma DEM-HX20.
The main function of this device is, surprisingly, the drying of shoes. This is done with air at a constant temperature of 65 ° C. Up to two pairs of shoes can be dried at once, thanks to a pair of flexible hoses. It can dry any type of shoes - from leather boots to classic sneakers.
The price on the Chinese market is 199 yuan, which is in conversion 26 € / 675 CZK. We have already found the product in the offer of the well-known dealer Gearbest, who, however, really burned the price this time. She offers it for 65 € / 1645 CZK. If you are interested in this product, we recommend that you wait. A much more interesting offer will definitely appear soon.
Premium Bluetooth headphones 1MORE
The 1MORE brand is also well known in Xiaomi's product portfolio. They are engaged in the production of high-quality headphones, whether wired or wireless. The latest additions are wireless sports headphones with active noise cancellation. In China, they are valued at 799 yuan, which it does 105 € / 2710 CZK.
The price tag already suggests that these are not average headphones. And so it is. They are designed for demanding users who suffer from quality sound. Even if you are a headphone, you will definitely not be disturbed by listening to music. quality HD ambient noise reduction will take care of the best music experience.
The interesting thing is that you can also "redo" the headphones wire. The package contains not only a cable with 3,5 mm jack, but also USB Type-C connector. The manufacturer also thought of users of modern smartphones, in which we will not find a classic jack.
The headphones themselves are attached to a kind silicone ring with metal ends. They are available on one of them control buttons - headphone on / off button, noise reduction on / off button, volume control and track pause button. There is also a USB Type-C headphone jack on the same end.
Inside the headphones is a patented composite diaphragm, which allows you to transmit audio signals at high frequencies. The sound is rich, clear and has powerful bass. We find Bluetooth protocols in the support HFP, A2DP and AVRCP. There is a set in the package 4 pairs of sockets in different sizes.