Xiaomi again comes with a product that can evoke a feeling of surprise. Although the brand has long been involved in the production of various cleaning devices, we have not had such a device here yet.
We present a novelty Xiaomi EraClean Ultrasonic Cleaner.
New award for Slovaks and Czechs
One of the latest gadgets Xiaomi EraCelan is now available for us at a well-known Banggood retailer and in addition with a discount coupon. As the price is low, you will not pay any additional fees upon delivery.
Xiaomi EraClean Ultrasonic Cleaner
Ultrasonic cleaning of various objects at a frequency of 45 Hz, removes dirt, fingerprints and other
* Price with postage: 21,49 € / 535 CZK
* The price is valid at the date of publication of the article or while stocks last.
It may vary depending on market changes.
They used new ones for a great price
Prekvapením však je, že tento parádny ultrazvukový čistič, ktorý odstráni zanesenú špinu z rôznych predmetov, je dostupný aj pre nás. Ale o tom až v závere článku.

The Xiaomi EraClean ultrasonic cleaner is designed for cleaning various small objects, such as glasses, jewelry, coins, keys and much more. At the same time, by far it doesn't have to be just metal objects.
It can easily clean these objects from greasy deposits, fingerprints, various dirty dirt and even odors or oxidation. EraClena simply cleans daily necessities from anything that has stuck to them during use.
How can he do that?
He manages this process thanks to ultrasonic waves, which create millions of tiny invisible bubbles that can, so to speak, dissolve or peel off dirt without damaging the original material.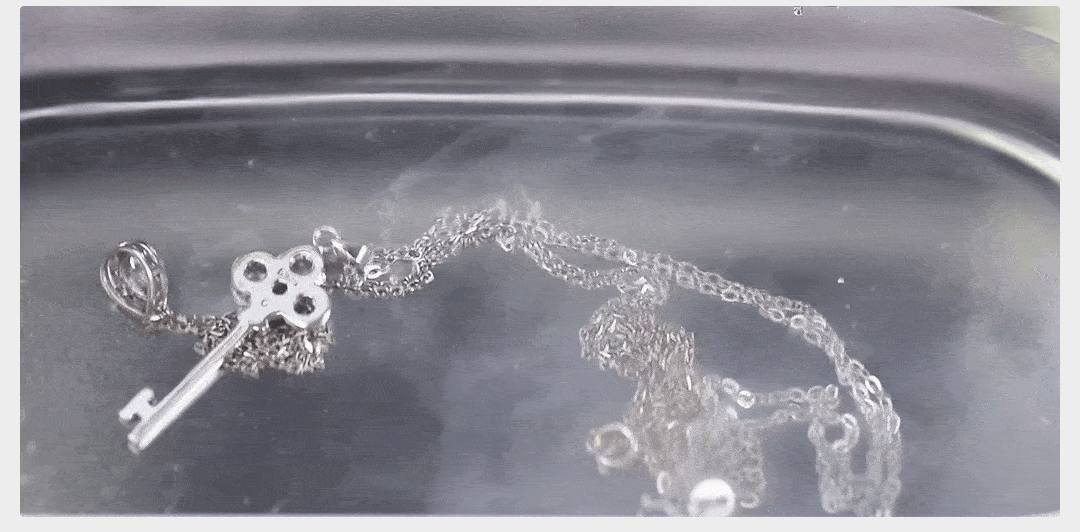 Xiaomi EraClean generates ultrasonic waves at a frequency of up to 45 Hz, which produces bubbles ranging in size from 50 to 500 microns. These molecules contract and expand under ultrasonic pressure, striking the surface at a force of up to 1000 atmospheres. This process eliminates unwanted substances in our belongings.
Ultrazvukový čistič od Xiaomi má vnútornú nádobu z nehrdzavejúcej ocele. V hornej časti sa nachádzajú dotykové tlačidlá pre spustenie procesu čistenia. Zariadenie je umiestnené na protišmykových nožičkách.
Xiaomi EraClean má rozmery 211 x 101 x 61 mm a hmotnosť 345 g. Do čistiacej nádoby sa zmestí akýkoľvek predmet, ktorého rozmery nepresahujú 158 x 69 x 39 mm.