Xiaomi Youpin has appeared on the platform new electric sofawhich was put up for sale in China. The construction is made of high quality materials.
The sofa also includes a USB port for charging your mobile phone.
Made of quality materials
The Chinese brand Yang Zi is behind the production of the new electric sofa. A new type of fabric was used for production, which is combined with leather.
This material is water resistant and does not wear out even after many years of use.
Possibility to adjust the inclination from 103 ° to 160 °
The sofa has a wide range of angle settings, which you can change according to what suits you. Whether you want to relax and listen to your favorite music, watch TV or need to work on a laptop for a few hours, with this sofa you can handle it without any problems. Everything can be operated conveniently with just one button.
Ergonomic design
Youpin electric sofa is designed in accordance with the ergonomics of the body. It is the result of a combination of a classic home sofa with modern technologies and useful functions.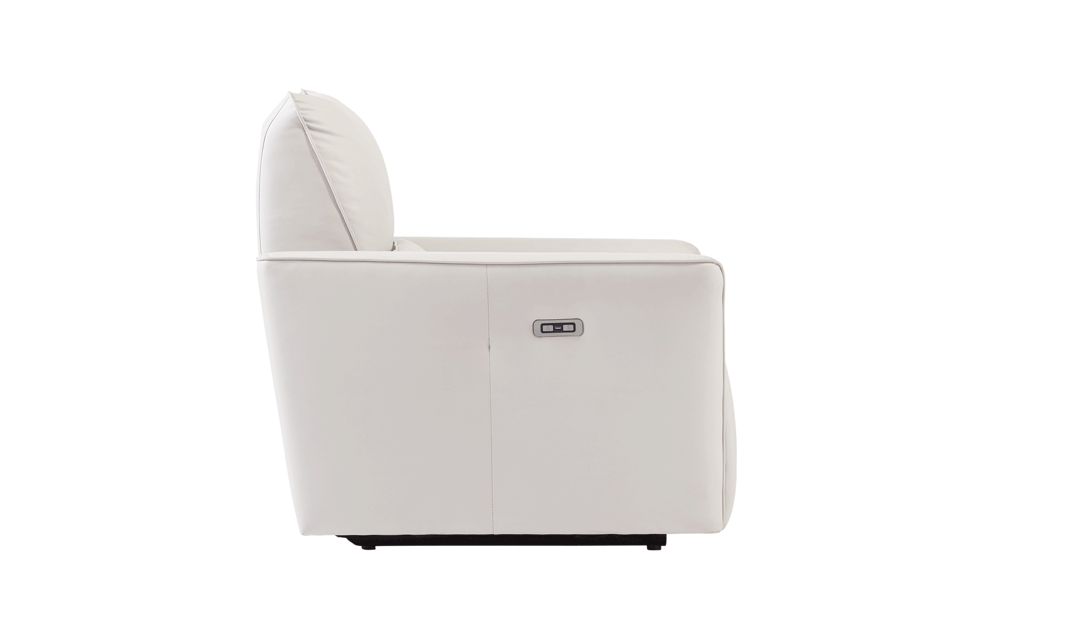 In use, the body can easily relax. If you set the sofa to a maximum inclination of 160 °, you can indulge in relaxing your neck and shoulders and also relax your calves and ankles.
Quality German electric motorbike
Excellent workmanship is complemented by a perfect electric motor made in Germany. It is very powerful and has a pull up 4000 N. It is very quiet during use, so you can indulge in an undisturbed rest.
Construction and dimensions
The construction of the sofa is made of high quality alloy steel. It was subjected to a rigorous stress test during design. It can handle loads of 163 kg and has an anti-corrosion coating.
Breathable materials ensure good air circulation in the fillings. The filling also includes an elastic sponge that slows down burning and is resistant to deformation. Sofa springs are very strong and durable. The sofa is made of multi-layer wooden board made of solid wood.
The dimensions of the sofa differ from the configuration. The separate chair measures 90 cm in width, 95 cm in height and 97 cm in depth. The chairs can be joined together, so you can create a sofa for up to four people.
The price of this one chair is 1599 yuan in China, which is calculated 197 euros / 225 USD. The sofa for 4 people then comes out to 5799 yuan, calculated 725 € / 820 USD.