Xiaomi is known to support quality products from other brands through its YouPin e-commerce platform. In collaboration with the NexTool brand, they have already brought several multifunctional tweaks, for example these 16 in 1 pliers.
The NexTool brand now comes with a novelty - a multifunctional shovel with many, surprising tweaks.
It can be transformed into up to 14 tools
Xiaomi NexTool multifunctional shovel can turn up to 14 different tools. In addition to acting as a spade for digging the soil, it can act as a saw, a screwdriver (cross and flat), the whistles even contain a compass and the manufacturer has not forgotten about the bottle opener.
Probably the most surprising feature is the ability to use a shovel as firecracker. Crazy. From now on, only this one tweak will be enough for you to survive on hiking or camping.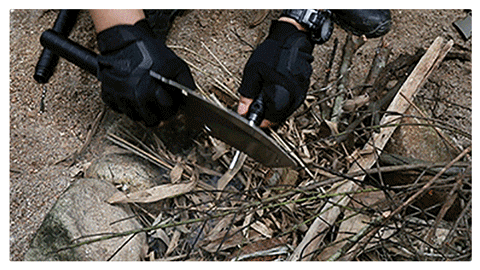 The blade head is 200 mm long and 158 mm wide. It's made of stainless steel (HRC45) with a thickness of 3 mm. The handle is made of 6061-T6 aluminum and, according to the manufacturer, can withstand a pressure of up to 1800 kg. The handle can be divided into up to 4 parts and thus adjust the required length according to the situation.
The total length together with the head is 1 meter. The blade can also serve as a hoe, as the head can be tilted at an angle of 85 degrees.
Also available for us
The Xiaomi NexTool multifunctional shovel is now available to pre-order in the well-known Banggood e-shop. We have also found a discount coupon for you that will save you something.
Delivery Air Parcel Register together with insurance against customs and VAT (Traffic Insurance) will ensure delivery without the need to pay any additional fees at customs. The seller will reimburse you for any fees.