Spoločnosť Xiaomi bringing another handy gadget through its affiliate brands and YouPin, which you can buy into your smart home.
This time it's about Xiaomi electric clothes dryer. There is a low price and our discount coupon.
Great price in Polish stock
If you want electric clothes dryer from Xiaomi buy now, you can do so through the famous e-shop Banggood.com.
The seller has now stocked the dryer in his Polish warehouse and the advantage is the price, which is much lower than from the Chinese warehouse. Delivery takes place within 7 days.
💡 Info: Two variants of the product are available from the seller: Variant A also has side folding sections, Variant B has no side folding sections, only the central section. We recommend purchasing Variant A.
Xiaomi electric clothes dryer
Heating element and protective elements
The electric dryer itself resembles a standard laundry dryer without specific features.
The construction in the shape of the letter "X" was used metal, respectively. 2 mm thick alloy. Laundry dryer parts are also made of metallic material, but it is oxidized and protected against corrosion.
Drying is provided continuous heat contribution to the dryer via a standard cable to the electrical outlet.
Long-term temperature maintenance is available 45-55 degrees Celsius with optional adjustment and closed hot air circulation.
The manufacturer states that: towel drying takes only 2 hours, your shirt will dry in 4 hours and your coat or jacket in 8 hours.
Thanks to active heating, the dryer is ideal, for example, to the apartment during the winter, when the clothes can not dry outside to the sun.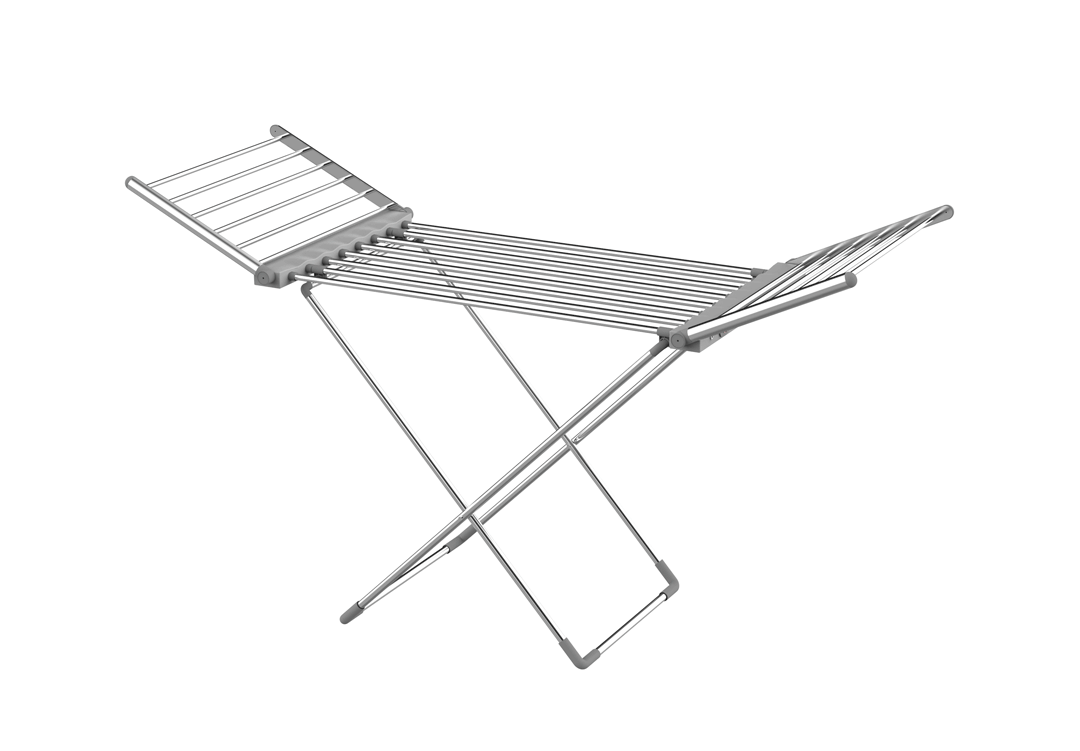 Safety and security features include a manual switch, threat detection, insulation that slows fire, and overheating protection.
Looking for more gadgets for your smart home? Follow Xiaomi Planet and learn more.