If you want a new electric bicycle, the Chinese manufacturer is also starting to build its portfolio in this segment Xiaomi. He through his crowdfunding platform YouPin brings a mountain electric bike.
It is a cooperation with the already known brand HIMO, which specializes in e-vehicles. The bike offers a massive construction, but also very good endurance on a single battery charge.
In the CZ warehouse now at a record price with the latest coupon
Our partner Banggood comes with a famous offer on the HIMO C26 MAX electric mountain bike. The seller has now provided a new September discount coupon that creates a record price.
The big advantage is availability in European stock, which means express delivery within 7 days. Postage is even completely free.
HIMO C26 MAX electric bicycle
Metal construction and XNUMX-speed gearbox
The model comes under the name HIMO C26 MAX, while offering a metal alloy construction along with 26-inch wheels. The dimensions of the bicycle were stopped at 174 x 66 x 105 cm and the weight of the structure did not exceed 25 kilograms.
A pair of electric motors as well as a seven-speed transmission was made by Shimano, a leading manufacturer in the cycling segment. Despite the small size, power is available up to 250w or maximum speed 25 km / h.
Large battery capacity and range
The battery has a total 52 cells of type 18650 and overall capacity is 10 Ah. It is completely hidden in the construction and the manufacturer guarantees more than 650 cycles without compromising at full capacity. In fully autonomous mode it offers endurance of 60 km, in combination with pedals up to even 100 km.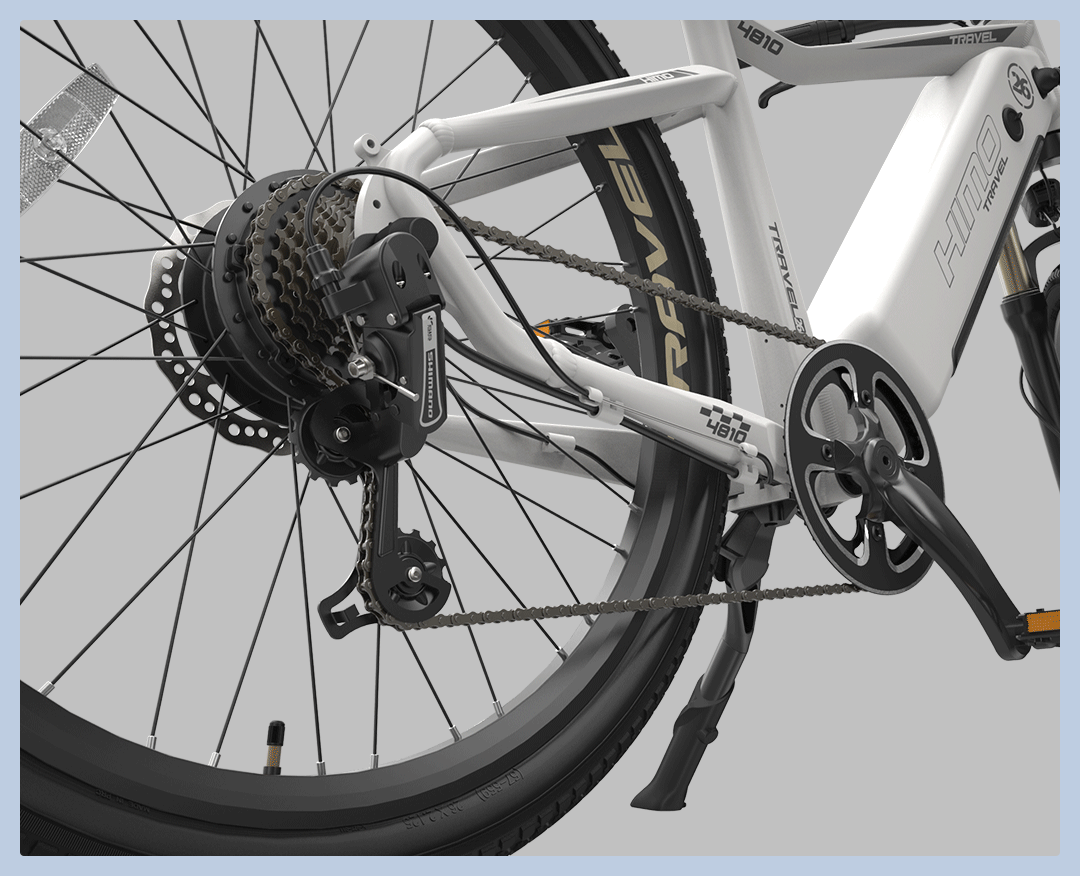 There is also a hydraulic suspension system for adaptation to different surfaces, but also a combined braking system (engine + disc). The tires are made by the KENDA brand and offer good grip on various surfaces, but also suitable durability.
In combination with the braking system, they guarantee braking on a track 4 meters long on a dry surface and 6 meters on a wet surface.
The handlebars also have an electronic control system fully adapted for use in EU countries. There is also an HD LCD display for driving mode, battery, distance traveled and speed. There is also a lack of durability IPX7 for increased water resistance.
Do you like products from the Chinese brand Xiaomi workshop? You can easily write your observations and opinions to us below in the discussion below the article. Follow our new group on Facebook: Xiaomi Planet - A place for real Xiaomi fans and also our portal Xiaomi Planet and you will learn more.